Author's Information
WHO AM I?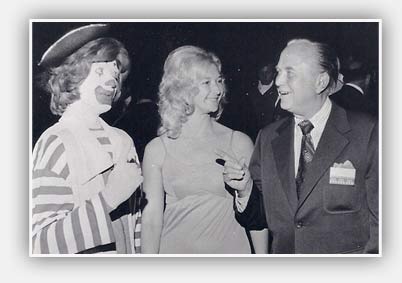 Dr. Smoot with Ronald McDonald and Uncle, McDonald's Founder, Ray Kroc in Williamsburg, VA (1976) at the opening of her New McDonald's Restaurant on Richmond Road.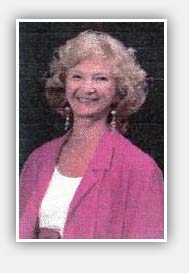 Skipi Lundquist Smoot, PhD is a licensed Clinical Psychologist, Marriage & Family therapist, and Business Consultant with Offices in Irvine, Ca. She is Clinical Director of Psychological Decisions and Career Ambitions, Unlimited. Dr. Smoot is a Niece of McDonald Corporation Founder, Ray Kroc, and former owner-operator of 3 successful McDonald's Restaurants in California and Virginia.
Dr. Smoot's education includes a PhD in Clinical Psychology from California School of Professional Psychology in San Diego, California, a Masters Degree in Marriage, Family, Child Clinical Services from Pepperdine University in Malibu, California and a BA in Psychology from The College of William and Mary in Williamsburg, VA (Christopher Newport Campus). In Private Practice for over 20 years, Dr. Smoot has a weekly caseload of private clients in Addition to supervising Masters and Doctoral Level interns in the areas of Psychotherapy and administration and interpretation of a specialized battery of Psychological Clinical and Vocational tests. She is listed in Who's Who in American Women and Who's Who in America.
Dr. Smoot's theoretical Model of Psychological Maturation has been developed over the past 20 years in clinical work with clients in Orange County Mental Health Services, Orange County Jail, Psychiatric Hospitals Programs for teenagers, the Seriously Mentally III, Orange County Child Guidance Centers and Private Practice.
The Model was originally designed as a "searching for clues in a Mystery" type technique to help chronic seriously ill patients at Orange County Mental Health Services in Newport Beach, California find their "Real Me". This Model of Maturation is based on the sound Psychological Theories of those who inhabit the Psychological Hall of Fame. Among them are Sigmund Freud (Anxiety, Repression and Psychoanalysis), Murray Bowen (Family Therapy & Differentiation of the Self), Margaret Mahler (Childhood Stages of Symbiosis), Hans Hartsman (Father of Ego Psychology), Eric Berne (Transactional Analysis) and Albert Ellis (Rational Emotive Therapy). The Hat and Magnifying Glass of Sherlock Holmes (used in many Brochures and Handouts of Maturation: The Adult Paradigm) were originally chosen to be used as a Logo and attention getting device to help patients perceive their illness in the less threatening terms of searching for clues about their level of Immaturity/Maturity and Strengths/Weakness rather than Pathology and wellness.
In 1994 Dr. Smoot extended Questionnaires from her Book into a full scale, as yet unpublished Psychological Assessment Instrument - Test of Ego and Cognitive Development. The TECD is currently in the process of validation by Pilot Study. Study subjects range from Business Managers, Psychotherapy Clients, Graduate Students and Banking Management Personnel.
Over the last years in Private Practice Dr. Smoot has expanded her Model of Psychological Maturity to include Worksheets and Questionnaires as a help for clients to more clearly visualize the psychological concepts. The following are Books using her Model of Psychological Maturation in different forms (for different uses). Many people resist Psychotherapy due to fear of being seen by others as mentally ill. This model identifies most problems on a continuum of Immaturity/Maturity vs Pathology/Wellness.
• Maturation: The Adult Paradigm (The MAP) with Workbook
• Finding the "Real" Me – Learning to Walk on Your Own Path – Copyright 1995
• The Test of Ego and Cognitive Development – 369 True &False Q's. 4Tasks &
5 Lessons (Categories & Subcategories)
Dr. Smoot has also written a Short Term (12 Week) Brief Psychotherapy Program using her Model of Maturity that can be used in Private Practice, Hospitals or Group Homes. This clear, time limited, step by step model of Psychological Maturation is effective for groups of people experiencing stress and anxiety related problems. It can be used as a time limited alternative to Traditional Therapy due to its educational focus. Questionnaires and Worksheets for evaluation of personal patterns of characteristics and levels of Ego Development have been incorporated.
Dr. Smoot's other Publications include Doctoral Research to identify personal, psychological and gender related characteristics of successful Business Managers within McDonald's corporation and franchise personnel. Characteristics identified were initiative, ambition and sensitivity as the most important predictors with verbal communication, leadership and organizational skills high on the list. Characteristics found to contribute to lowered performance were anxiety in women and aggression in men.
As Clinical Director of Career Ambition, Unlimited Dr. Smoot has used the opportunity to further identify characteristics of successful corporate middle managers in Southern California. Self Confidence, free thinking, Nondefensiveness, achievement orientation, high energy and low anxiety have been found to make significant contributions. Hired by Southern California companies to assess personal and vocational strengths and weaknesses of Business Managerial Personnel, Career Ambitions, Unlimited teaches a model for successfully setting and achieving personal goals as well as successful problem solving and decision making.
Dr. Smoot has extensive education, training and experience in Psychological Testing. In addition to administering and interpreting hundreds of Test batteries for private clients over the past 20 years, she has assessed and interpreted more than 100 batteries of Jail inmates and 200-300 batteries in Psychiatric Hospitals for teenagers and adults. In addition, she attends Continuing Education seminars on the Rorschach technique and interpretation taught by John Exner, who died in 2006, Philip Erdberg and Irving Weiner.
In 1988 Dr. Smoot co-authored a codependency Program for Hospital Inpatients Use with Marti Hauer, MA, Drug and Alcohol Counselor & author of Happy Daze from the Suzanne Somers Institute in Palm Springs, Ca.